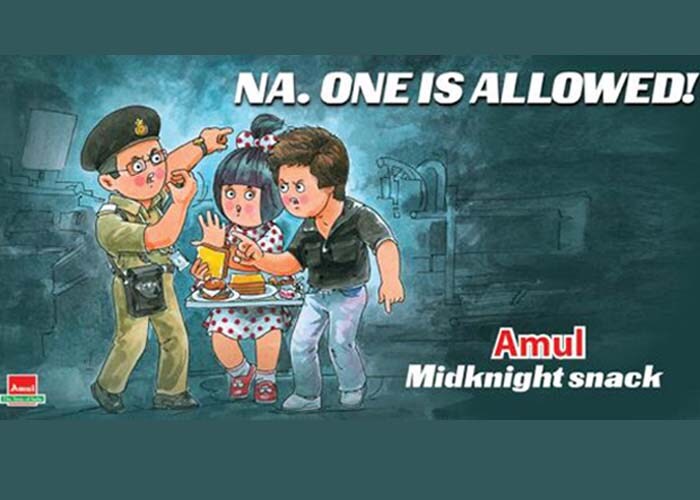 Offo! I'm already sick of this Shah Rukh Khan behaving badly hoopla. Without getting into details and taking sides as to if he was right or not, I hardly think he's going to care if he's banned from Wankhede Stadium. The guy can buy his own stadium if he wanted to. I think if anyone should be blamed, it should be Priyanka Chopra. Since the lady has entered his life vis-à-vis their so-called love affair, nothing seems to be going right for King Khan. Okay PC lovers, don't go getting your panties in a knot on me. Relax. I was kidding. Anyway, like I tweeted yesterday, now if only we could ban SRK from films, we'd be good to go. Now don't you SRK fans go nuts on me. You guys also relax. But that got me thinking. Which other stars needed to be banned and for what reasons? <Insert evil laugh here> Check it out!
Tusshar Kapoor should be banned effective immediately from taking such pictures. See, I'm sure his 10 fans fainted after he tried (and failed) to pull a John Abraham on the world. But those moobs and that really unsexy face (what kinda expression is that?) made most people faint from shock.
I've always said that post Fashion, Priyanka Chopra's wannabe attitude hit an all time high. But more recently, I heard her speaking in an interview and basically, I wanted to puke. It wasn't what she said but the way she said it. We get it; you have an accent—good for you. But we've heard you speak normally so just cause you're abroad, there is no need to sit and turn it on. And because of that, PC should be banned from speaking.
If anyone needs to be banned from any form of social network, publications and banned from appearing in front of any camera, it should be Poonam Pandey. And there are a number of reasons for this, 1) she isn't sexy, 2) she steals tweets, 3) she can't spell, 4) she is a waste of space in the cyber world. She should be banned from being human even.
My 'favorite' Freida Pinto should be banned from India. The damned girl got super lucky with Slumdog Millionaire but since then her attitude has become very hoity toity. And then the girl has the audacity to claim that Bollywood isn't her thing. Dude, Bollywood doesn't want you; neither does India for that matter.
And then there are these ones:
Shahid Kapoor should be banned from all Spelling Bee competitions.
Karan Johar needs to be banned from making movies in London and New York. Make a movie in India fool.
Let's ban Bipasha Basu from wearing clothes. She hardly wears any anyway.
And lastly, Sid Mallya should be banned from looking at mirrors. They're lying to him and telling him he's hot property.
Ban karlo please. Woh bhi now!