To say that I have a problem with everything is like saying that I love Bollywood; DUH! I really do have an issue with everything in the world. But more recently, it's my favorite topic, Bollywood that has been really giving me a hard time. A lot of issues that are currently giving me sleepless nights are all courtesy of our filmmakers and on occasion, the stars of the films too. You see, they seem to be irking me with the amount of nonsense they seem to be throwing my way. And since Hong Kong has happened, I've been spending a lot of my free time in front of the telly tuned into MTV. Hence, the issues.
Heroine
Problem #2: I want this dress.
My problem with Heroine is that you need to take an antidepressant after! How on earth anyone can sit through such Negative Nancy film is beyond me. I woke up the next day feeling really blue. Madhur Bandarkar isn't one who makes 'feel good' films but was it necessary to make a film that makes you want to jump off the nearest bridge? And while Bebo rocked as Mahi, at no point in time did I feel an ounce of pity for her character. How on earth Bebo got through the film without falling into a deep case of misery, is beyond me.
Jab Tak Hain Jaan
Oh, dear lord, where to begin with this? I have a big huge problem with Challa, for starters. SRK has single-handedly ruined a beautiful song by dancing around like a spaz. And what is up with Yash Uncle believing that SRK in a beard. Ray Bans and a uniform connotes for a hit film? What kind of 1993 formula is that? But all this aside, its SRK repeatedly chiming the "Jab Tak Hain Jaan" line in the promos that really make me want to pull my hair out! That wannabe orgasmic voice of his is the biggest put off and repetition doesn't make it any sexier.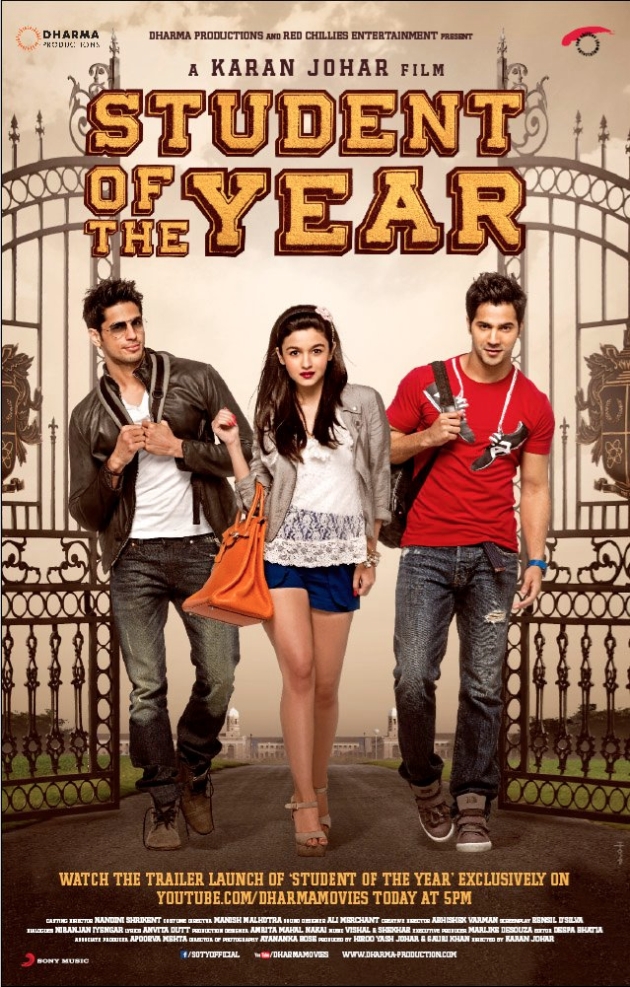 Student of the Year
Sigh. Karan, Karan, Karan. What are we going to do with you? I think you should start paying for my sleep aid. Whether it's your rather odd cast, the cheesiness that is oozing from the promos or the randomness that is Ishq Wala Love, it all makes me want to…puke! I'm not sure what the point of your film is. But then I'm not sure what the point of most your films are anyway, so why should this be any different I suppose.
K.L.P.D.
My problem is simple. Mallaika Sherawat and Vivek Oberoi. Together. In a film. And it's called KLPD.
Aiyyaa
Umm, I love the soundtrack of the film because it's catchy and funky. But my issue is with Rani and her new found love for her jiggling belly. It's really not a fun sight so I think she should kinda sorta hide it. And as excited as I am for the film, I prefer a non-jiggling Rani, i.e. a fully clad
Some wise man has said, "Every problem has a solution." Can some other wise man please tell me what the solution is exactly?