The Academy Awards, better known as The Oscars, represents nuance, elegance and appreciation of Hollywood. And even though, this year's ceremony was regarded as one of the worst events in the history of the Oscar Awards, it still managed to exuberate elegance par excellence. Travel to India and the story is completely different. Historically, Bollywood award ceremonies were seen as momentous occasions. It allowed the fraternity to congregate as they honored the best of the year that passed. Nowadays, award ceremonies in India are attended by all but lack any finesse. And we're not just talking about the sham/e awards that are distributed incorrectly. If anyone knows how to host an award ceremony, it's Hollywood and it wouldn't hurt Bollywood to take some hints or even hardcore lessons as to how an awards ceremony is to be hosted correctly. To aid them, because they desperately need it, here are a bunch of useful tips for hosts and attendees.
Dress Code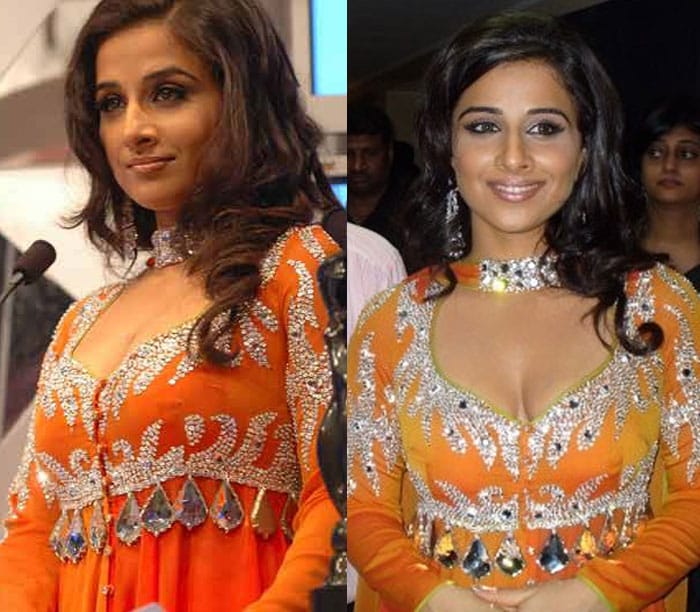 What is up with the guests – renowned actors from the fraternity, dressing down at most award ceremonies? For the most part, our stars get it right; suit, boot; sari, heels. But on occasion, we get the overdressed versus the underdressed. At the 2008 Star Screen Awards, acclaimed director Neeraj Pandey attended ready to bag awards for A Wednesday. And while he did manage to take home a number of statues for his film, he was also teased and mocked by Sajid Khan who pointed out his choice of clothing to an award ceremony. Needless to say, the director was not amused. And it works both ways, mind you. On the flip side, there is Vidya Balan who never seems to get it right on and off screen. But her appearances at most award ceremonies are far from dapper.
It's simple really. For the ladies, elegant and feminine; choose your designer dresses tastefully or stick to ethnic wear – utilize our amazing local designers instead opting for foreign ones! They understand local trends and more importantly, know exactly how the Indian woman should be adorned. Actresses who wear gowns with flowing trains and bouffants end up looking like wannabe western actresses. Avoid going too avant-garde with the hairdo's – simple is better. And lastly, cleavage is an art; please refrain if you do not know how to work it.


For the men, well, firstly, eliminate stubble, get a haircut – keep it clean! A good fitted suit is hardly a predicament in this day and age where our stars have designers at their disposal. For some odd reason, we often see a handful of members of the fraternity who believe that wearing chappals is perfectly fine. Fashion police anyone?


As for couples who love to walk the red carpet hand in hand, after we gush over your appearance, we then look to your attire. When you don't complement each other, we automatically assume there is trouble brewing or that you don't belong together. If you are a pair, then certainly dress like one.


Urban Etiquette
Not to be a nit-picker or a Neeraj-Pandey-hater, but chewing gum at any award ceremony is a big fat no. And chabaoing paan, is even worst! Avoid. Above all these nitty-gritty's, it is hardly graceful to quarrel (and that's putting it mildly) at award ceremonies – ahem ahem – Sajid Khan and Ashutosh Gowariker. Please put on your finest best when attending ceremonies; you represent the fraternity after all.

It's always interesting to see the seating arrangement at award functions. The camps all tend to gather together but not before they create ruckus about their entrance and placement of seats. And if that isn't enough drama, the "Big Boys" walk in with full
tashan
ensuring their stance and place in the industry is known. What can the youngins' do? Not a thing. I'm all of a sudden reminded of my High School Prom. But why only call out the men? The leading actresses are no less. They refuse to acknowledge each other let alone the new and younger actresses. Would it really hurt to pat a new entrant on the shoulder and say, "Good luck and welcome!"?
Putting On a Sho(w)sha
Dancing and all that jazz, is a must at every award function – east or west. However, when the dances seize to end and the audience seep into entertainment coma, then you have a problem. How many more times will we see Kareena Kapoor dance to Mauja Hi Mauja? And doesn't Akshay Kumar get tired of swinging from the ceiling before he does the usual hoopla? In fact,
why
is it always just song and dance? Ultimately, this is the biggest problem with Bollywood award ceremonies: the lack of variety in scripting and writing.
Award ceremonies ultimately become dedications to their favorites. If Filmfare is all about honoring SRK, then IIFA sings hymns of the Bachchans. High off their ego trips, stars and organizers do nothing interesting for the show in general. Thus, every ceremony from Filmfare, which happens to be India's answer to the Oscars, to the Stardusts and even IIFA's all land up looking like replicas of each other.


Playing Hosts
We get it. Shah Rukh Khan and Saif Ali Khan were great. Ranbir Kapoor and Imran Khan are now, hot and happening; flavors of the season if you will. And Sajid Khan is basically barred from hosting. Are you telling us, there are no other actors available in the country to play Masters of Ceremony? It is awfully boring when we see the same boys hog the stage year after year. And I have a question to our leading ladies: "Don't you feel outraged at the fact that you are never called upon to host?" With so much male dominance in the hosting department of award ceremonies, we yet again display how "seriously" we take our actresses.


SRK of course, is the
badshah
of hosting ceremonies and so, every other actor does their best to impersonate him. They turn on the charm, the wit and the humor but in end what you have is a wannabe duplicate who fails. In the end, it's the old hullabaloo. Overly diplomatic actors albeit any sense of humor resorting to the same old jokes ala homosexuality and poking fun at competing films, while they read off the trusty teleprompter.
The wise have said, "There are no mistakes, only lessons." Even Bollywood needs to learn in this case. Here's hoping we see lean, clean and sheen(er) award ceremonies in the future!